TMA EYES Genuine Leather Women's Flat Fashion Sneaker Shoes for Outdoor
$42.99
Product Code:

4181

Availability:

In Stock

Ex Tax:

$42.99

The US East and US West warehouses have been opened, and the shoes
are received in about three days. Free shipping for you.


TMA EYES has always been committed to creating high-quality shoes for women, and this pair of Genuine Leather Women's Flat Fashion Sneaker Shoes for Outdoor is no exception. Made with 100% genuine leather, these shoes are not only stylish but also durable and long-lasting. The upper and lining of the shoe are made with genuine leather, which provides a soft and comfortable fit that molds to your foot over time, making it even more comfortable with each wear.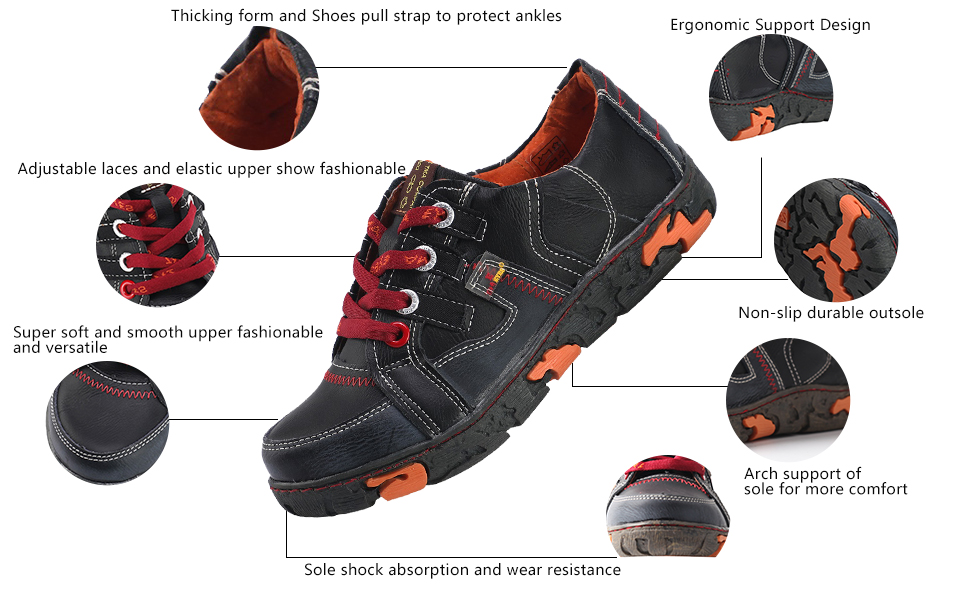 The foam cushioned comfort insole is an added bonus, providing a soft cushion for your feet to rest on while you're on the move. It also has a massage function that helps to alleviate any discomfort or fatigue in your feet, making them perfect for all-day wear. The TPR outsole is another key feature of these shoes, which not only provides excellent traction but also ensures durability and stability on different surfaces. You can wear them confidently on any terrain, whether you're walking on the sidewalk or hiking in the mountains.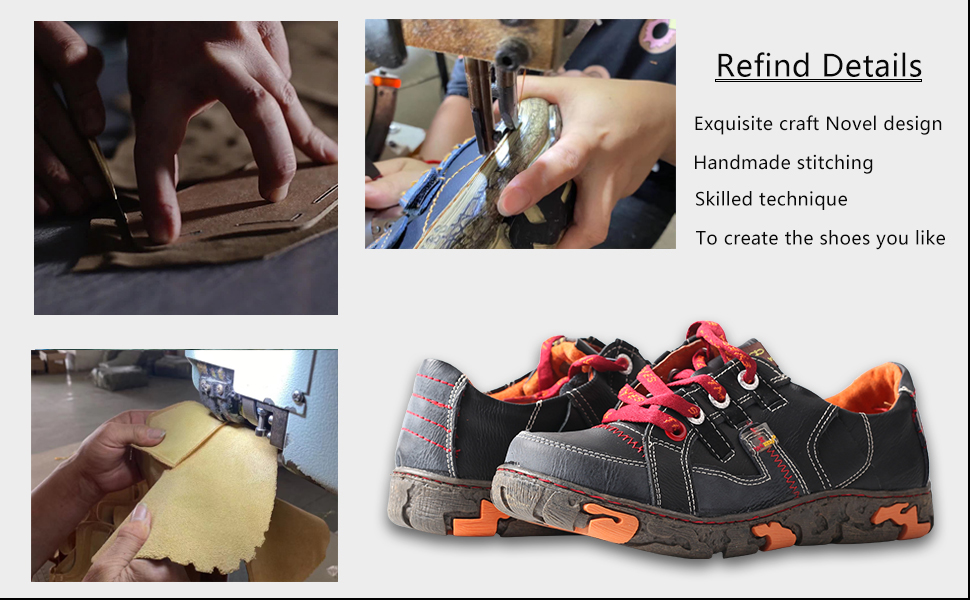 These sneakers come in three different colors, black, white, and green, each of which is stylish and versatile, making them easy to pair with any outfit. The design is simple yet elegant, featuring a sleek and minimalist silhouette with a round toe, making them perfect for casual wear. The wide round toe is suitable for big feet, ensuring that you have enough room for your toes to move around comfortably. The shoes also have a flat design, which provides excellent stability and support, making them perfect for outdoor activities.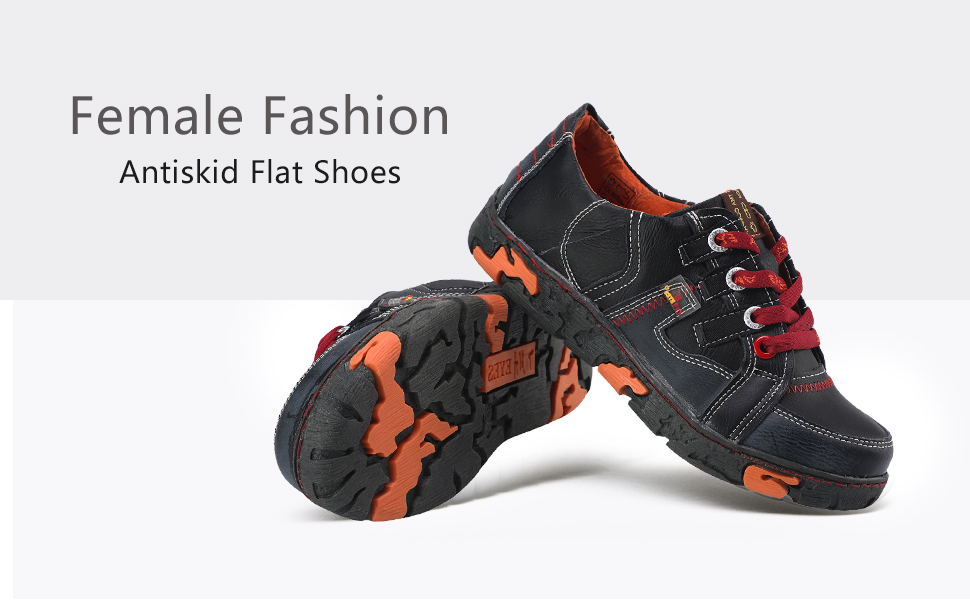 These Genuine Leather Women's Flat Fashion Sneaker Shoes for Outdoor are perfect for women who want to combine style, comfort, and durability in their footwear. They are versatile, comfortable, and perfect for outdoor activities, making them an excellent choice for any woman's wardrobe. Whether you're running errands, walking the dog, or hiking, these shoes will keep your feet comfortable and stylish all day long. So why wait? Add a pair to your shoe collection today and experience the comfort and style that TMA EYES shoes have to offer!